Welcome back to the Meet Our Team Q&A series. My name is Daniela Williams, Project Manager at ISE, and I'll be asking ISE team members questions to help give insight into what makes us tick.
Each summer ISE hosts an internship program that has attracted highly qualified college students from around the state. This summer Ben Mitchinson, Nick Dallege, and Jordan Pohlman joined the ISE team – well, Jordan for her second summer. Today I chatted with the group to learn a bit more about each of them.
---
Q. What is your college, year (going into in the fall), major/minor, and hometown?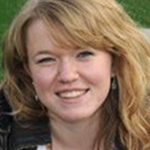 Jordan Pohlman
College – University of Iowa
Year – Super Senior
Major – Double Major in Electrical and Computer Engineering and Graphic Design
Minor – Computer Science
Hometown – Earlham, Iowa
Ben Mitchinson
College – University of Iowa
Year – Junior
Major – Computer Science and Engineering
Hometown – Elburn, Illinois
Nick Dallege
College – University of Iowa
Year – Senior
Major – Electrical and Computer Engineering
Minor – Business and Computer Science
Hometown – Cedar Rapids, Iowa
Q. You are about one month into your summer internship at ISE. What have you enjoyed most so far and what do you hope to attain in the next few months?
Ben: I have really enjoyed working on our team. That is something that I haven't had the opportunity to do yet outside of partner projects in school. With a team of 7 people, I'm impressed with how strong the communication is. Agile is something I also found really useful.
In the next few months I hope to incorporate good coding practices to be at the level of the senior team members, so that the work I'm contributing is equal to theirs.
Jordan: Mine's pretty similar to Ben's. It's really nice being here a second time and being able to experience a whole new project. This summer I'm able to work full-stack instead of just front-end or back-end work. It's also great working with a team that can support me well.
And, like Ben, I hope to become more efficient in my coding and work on better coding practices.
Nick: What I really like about being here is the team work aspect of it and being able to work from the ground up. I really enjoy the fact that our project is just starting, so we've been able to be there for all of the planning processes. I really feel that helped me understand the project really well. I'm learning at the same time the actual engineers are learning – I like that a lot.
By the end of the summer I would like to feel comfortable with front-end web development and make a proper website that is functional, and that people need to use in the real-world. I'd like to eventually be able to point to it when it's done and say "I contributed to that".
Q. What have you been able to take from your college experience and apply at ISE?
Ben: Breaking down problems has been the number one thing for me. I really like the way that the college of engineering enforces that from the first classes you take – breaking the scope of the problem down into little pieces. That has made me feel really confident starting on a new project.
Jordan: The skill set that the college gives you and the problem solving. Time management as well. You don't always learn time management in your classes, but you learn it in college as a whole because you need to balance your life and work and college.
Nick: From my college experience, one of the things that I've learned is that there is usually a proper way to do something – "good practice" that is generally accepted by everyone when you're writing code. There are resources that tell you the best way to go about doing whatever it is you happen to be doing. Just knowing where to look to find the best practices has been really helpful.
Also, knowing that if you're not able to explain something really well, then you probably don't understand it well enough, so go back and reread it. Whenever I come across something like that for what we've been researching, I want to make sure I understand it all, and if I don't, I go back and re-read. That's something I've definitely learned at the university.
Q. What is an interesting fact about you?
Ben: I'm president of Computer Comfort, a volunteer organization on campus. We go to retirement homes and senior centers to teach seniors how to use things like Facetime and Skype and Facebook to better communicate with their families.
Jordan: Oh, we should talk! I'm on the district board for Circle K International. Circle K International is a branch of Kiwanis International which is an international service organization that helps the community. We also help out internationally by creating fundraisers such as The Eliminate Project . We completely eradicated neonatal and maternal tetanus in roughly 36 countries and climbing. Now we're onto fundraising for March of Dimes. We also like to help out with other community service groups, so hey, we should talk about Computer Comfort!
Nick: In high school I was part of FIRST Tech Challenge. I knew that the university had an affiliate partner that helped to organize the robotics competitions throughout the state. When I got to college I asked about volunteering, and for the past 3 years I've been basically a "paid volunteer" and am now the president of our organization. We organize the high school alumni from FIRST Robotics who want to help out with the competitions. In the winter time when a lot of the competitions get going, I'll be doing that – helping out volunteering and refereeing the different events.
Q. What do you do for fun outside of work?
Ben: I love to play piano, arrange music, and play video games. That's the 3 pillars of my life.
Jordan: I swing dance and salsa dance. I also love to lift weights and cook. I'm a crappy runner, so I wouldn't consider myself a 'runner'. I try. I ran my first 10k last November.
Nick: For fun I mainly hang out with my girlfriend and watch Netflix or play video games. She's got me on this one from PS2 – Wrath Unleashed. It's kinda like League of Legends. Other than that, hanging out with friends.
---
Interested in becoming an ISE intern next summer or a full time employee? Find us at a career fair near you or apply online.
Latest posts by Daniela Williams, Project Manager
(see all)