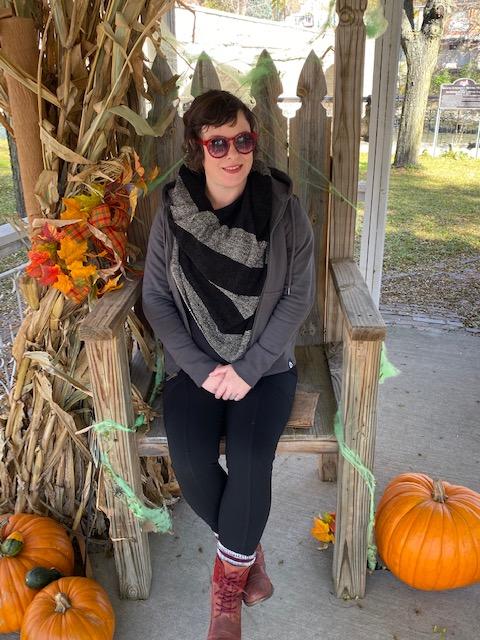 Welcome back to the Meet Our Team Q&A series. My name is Daniela Williams, Project Manager at ISE, and I'll be asking ISE team members questions to help give insight into what makes us tick.

In honor of International Women's Day which occurred earlier this month, today I'm interviewing Emily White, one of the women engineers on our Big Data team.
---
Q. How long have you worked at ISE and what did you do prior?
Emily: I have worked at ISE for 10 months so far. Prior I was a professor in the geography department at the University of Iowa.
Q. You have a non-traditional path compared to other engineers at ISE. How does your social science background help in your work on the Big Data team?
Emily: I think my background helps in a number of ways. It helps me approach problems in a systematic and analytical way. Having a background in Geographic Information Science (GIS) may be useful since many of the projects we work on have a geospatial component. I also think that different backgrounds can enhance the creativity of teams – although that could be my liberal arts bias 🙂
Q. You mentioned making women in STEM visible is important to you. What have you participated in to help encourage women to pursue STEM studies or careers?
Emily: I think one of the best ways to encourage women to pursue STEM careers is to make sure women in those careers are visible. I met with the Women in Science and Engineering (WiSE) Living-Learning Community at the UI and also gave a research talk to high school students in AP geography in Cedar Rapids. Different things along those lines.
Q. What more do you wish you could do in this area (women in STEM)? Or, how do you think companies could attract more women?
Emily: I think companies like ISE/Trimble that encourage work-life balance and allow for flexibility with schedules are great for attracting women. I also think visibility comes into play – I know I felt more at ease when I met other female engineers when I interviewed at ISE.
Q. What do you do for fun?
Emily: Spend time with friends and family. I like to cook and bake bread. I also like baseball, hiking and camping, and road trips with my husband.
---
Are you interested in joining our team? Learn about our current opportunities on our Careers page.
Latest posts by Daniela Williams, Project Manager
(see all)